Password differences
If your student portal password won't let you sign into your student gmail account, please try changing your student portal password before contacting anyone for help. It may take up to 24 hours for your portal password to sync to gmail.
---
Android issues
If you have an android phone, gmail may default to your personal email address when signing in through the portal.
If this happens, click the menu icon on the top left of your browser once the gmail web view has loaded. Once there, click your email address at the top of the screen.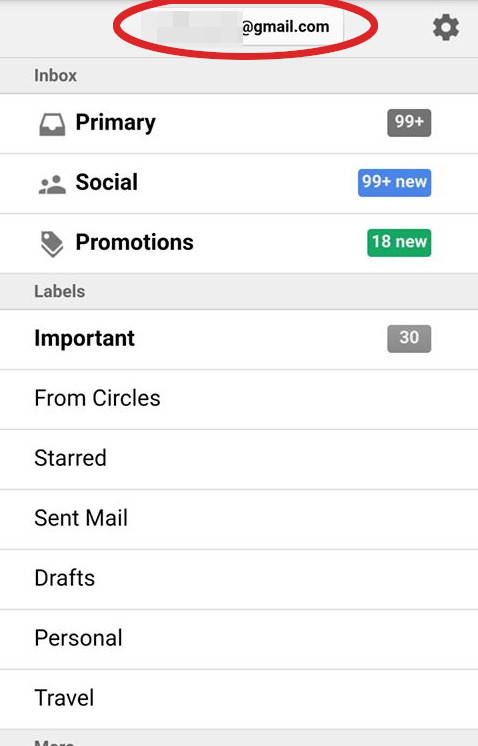 A menu should appear asking you which account you want to use, click your student account which will end with @mail.wvncc.edu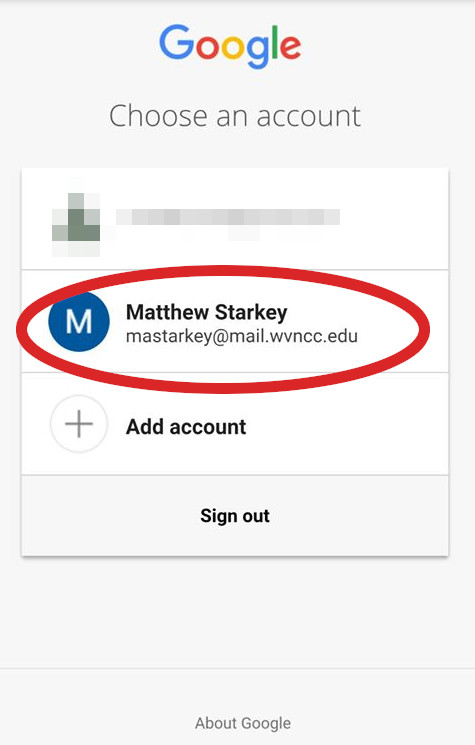 If the above steps don't work, bring your phone into the IT department on your campus.